"Copyright is the sole and exclusive right of a copyright owner to produce, reproduce, perform, publish, adapt, translate and telecommunicate a work,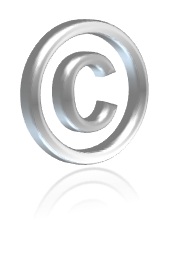 and to control the circumstances in which others may do any of these things. These rights are subject to certain exceptions under the Copyright Act which balance the copyright owner's interests with the public interest in allowing use of works for purposes such as education and research". (Source: Copyright Guide: Copyright Basics)
As the author of a document, you automatically own the copyright unless you have transferred the copyright or you have released the information for use under an alternative approach, such as a creative commons license. If you created a document as part of your regular employment, your employer will own the copyright, and that happens without any sort of contract agreement.
When you submit a manuscript for publication, most scholarly journals will request that you transfer some or all of the copyright for the article to the journal.