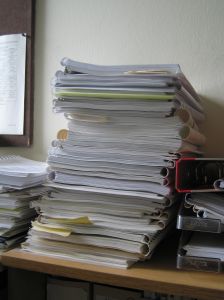 You might decide to write an original document for publication, but in all likelihood, you're probably looking to revise a course paper, poster session, conference presentation, or section of a major paper or thesis for publication. If you're planning to write an original document, you can move to the next step for information on how to choose a journal that is a good fit for your focus. If, however, you're planning to revise an existing document, here are some tips on deciding which project to choose:
"You should publish this"

if your instructor gives you this feedback, take the advice! Consider following up with your instructor for his or her feedback on why it's a publishable paper as that is valuable information, as is finding out if your instructor has any recommendations or suggestions on necessary edits, points to be expanded, or journals to target.

You're passionate about sharing the topic with a broader audience
You conducted research in a new field or area of study
Your research revealed new information in an existing area of study
Think about what you learned from writing the paper, and consider if this information would be new to colleagues in your field. If so, there's likely a journal where you can get published.
It is inevitable that your existing paper will need to be edited, revised, or partially or significantly rewritten before it's ready to submit for publication and to ensure that you don't self-plagiarize, so choose a paper that you're excited to share with your audience. Your interest in the topic will help to keep you motivated.